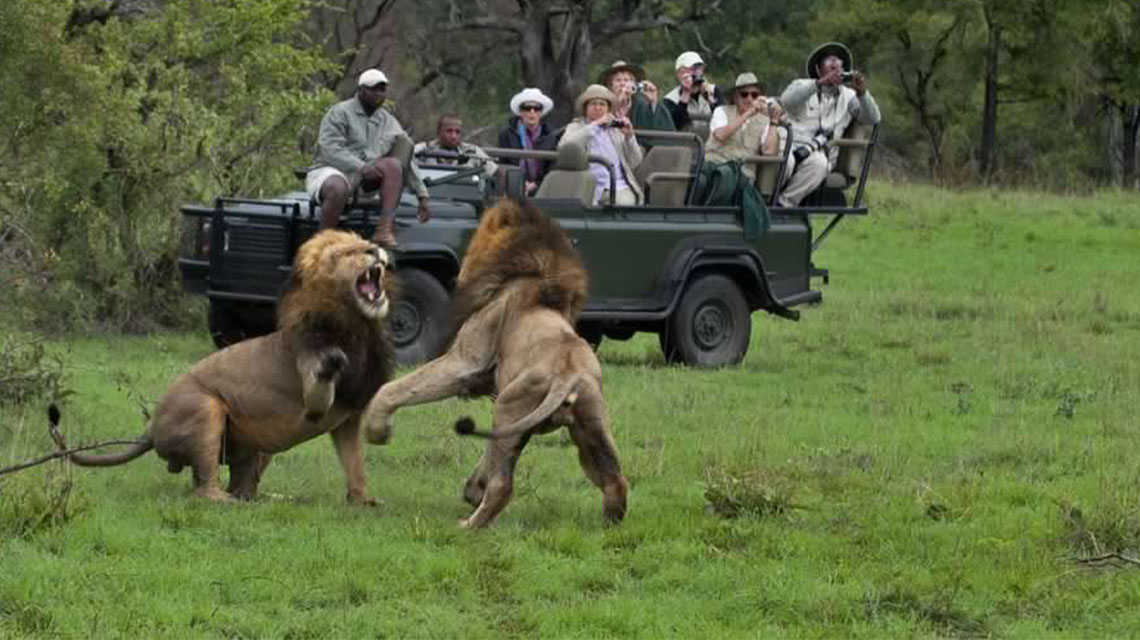 Kruger National Park is one of the largest game reserves in Africa covering 19, 000 square kilometres, nearly 2 million hectares. It is 360 Kilometres long from North to South, and encompasses an unrivalled diversity of life forms, offering an unforgettable wildlife experience. Fuse this together with the historical and archaeological sites, and you have one of South Africa's proudest heritages.
The Kruger National Park, lying in the heart of the Lowveld, is a wildlife sanctuary like no other in the world, offering an incredible experience of Africa at its most wild. Kruger's reputation is world-renown, and is home to an impressive number of species: 336 trees, 49 fish, 34 amphibians, 114 reptiles, 507 birds and 147 mammals. Those who visit experience its vastness and immerse themselves in the unpredictability and endless wilderness that is the true quality of Kruger and Africa.
Broadly speaking, the Kruger National Park is flat with a few gentle hills, and people tend to classify the bushveld of the Kruger as unvaried and dry, which is rather like saying South Africa is sunny. Yet this is the land of baobabs, fever trees, knob thorns, marula and mopane trees underneath which lurk the Big Five, the Little Five (buffalo weaver, elephant shrew, leopard tortoise, ant lion and rhino beetle), the birding Big Six (ground hornbill, kori bustard, lappet-faced vulture, martial eagle, pel's fishing owl and saddle-bill stork)
Kruger Park Full day Safari
We will get you up close and personal experience with the wildlife of Africa!
Embark on one of our full day safari guided tours and observe the animals in their natural habitat. You will be accompanied by one of our skilled guides to take you through the Kruger National Park pointing out animal behaviours, facts and cultures.
Our guides are trained in many areas, so whether you are a birding fanatic, a cat addict or just a general nature lover, be sure to let your guide know so we can tailor the best experience we can for you.
Join us now for a fun-filled tour that will keep you coming back for more.
Kruger Park Morning Walking Safari
Guests are transferred to the world famous Kruger National Park where a National Parks Trails Ranger is ready to introduce you to a number of skills including tracking, the use of plants and trees in medicine, as well as bird and animal identification. These Rangers are amongst the most qualified and experienced in Southern Africa and have a wealth of knowledge and experience. Walks are conducted in the wilderness areas of the Kruger, in particular, an area that is renowned for its rhino population, so a "Big 5" sighting is always a possibility. A short game drive to and from the walking area adds to the excitement of the day. Snacks & drinks included.